Viraj Chhajed, a 17 years old, building Basch to create videos easily
In Tech Stories series on TechnoVans, we would like to introduce you the younger entrepreneur, Viraj Chhajed who is building Basch in public. In this post we are sharing some cool things about his journey of building Basch in public.
About Viraj Chhajed
Viraj Chhajed is a 17 years old high schooler and serial entrepreneur, currently building Basch, a deep tech synthetic media startup. He is a generalist with an interest in Startups, Growth, sales, philosophy, psychology, and Tech.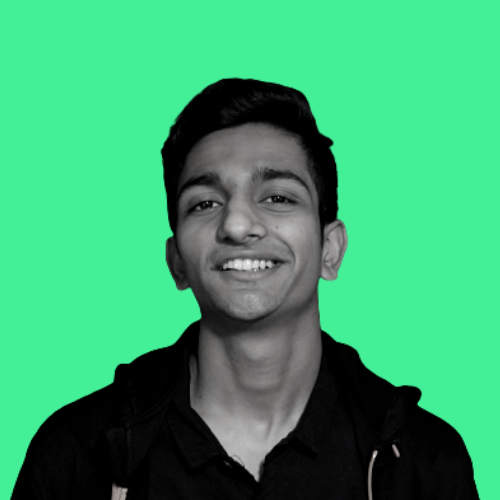 He has been building tech projects and startups since he was 12-13 years old. He developed a deep love for superheroes, Computer games and science from a very young age. Which eventually forced him to learn basic programming when he was around 9 years old. But for now, he has pivoted more towards learning about the business and the growth side of things. He said, "Partially because now I understand that in general most startups are 30% about building and 70% about selling and partially because I just find growth and sales more challenging. Most people still won't realize this and accept the fact that selling is way more difficult than building. Unless you are building something very deep tech".
Previous startups and learnings
He has also interned at CemtrexLabs (NASDAQ listed) as an AR developer and built startups like Vizardlab.com, an AR/VR B2B agency for the real estate industry and Education4planet.com, a directory website for educational institutes.
Beginnings of Basch
Viraj, Digvijay and Reshav were exploring interesting stuff about AI, SaaS and Build-In-Public trend. They wanted to build something cool and came across this interesting domain of synthetic media. And they decided to create something valuable in this emerging domain.
They quickly did a smokescreen MVP launch within 6 days of coming up with the idea.
Basch and building in public
Currently, Viraj spends most of his time, building Basch in public and documenting his entrepreneurial experience at Virajchhajed.com ( Viraj's second Brain ) and Twitter. He added, " Building in public has really been an awesome experience for me as it has enabled me to connect with some of the smartest and most curious folks from around the world." Basch's co-founders are also popularly known as Basch Mafia on Twitter.
Future plans and raising funds
When asked about raising funds, he said, "Till now, it has been an amazing experience building Basch. We have been contacted by a lot of VCs (~10) and have funding offers from quite a few of them. But we have decided to keep Basch bootstrapped, at least for the next 1-2 months".
They recently launched a Believers pre-booking deal for Basch and it sold out in 15 hours of launch! Basch's goal for the next one-two month is to deliver a really awesome and value providing product.
"Customer obsession and community building is key to making an awesome product that people love! And we will be doing just that!", Viraj added.
He love making friends and building community
Finally, he said, "Sometimes it gets really hard managing studies, startup and all the stuff going around. But the support and love I get from the Indie community and amazing friends I have made on Twitter is really overwhelming. Be a part of a great community and have fun building awesome stuff! That's all that matters!"
You may want to follow Viraj Chhajed on Twitter
Also Read –
1. Ujjwal Sukheja building Mooq for creators to curate their content in one place
2. Tech Talk with Pankaj Patidar, creator of iConvey – Feedback Management tool