91springboard raises Rs 45 crore in fresh funding
Coworking space provider 91springboard, on Tuesday (June 23), announced that it has raised INR 45 Cr from its existing investors without specifying the name of the investors.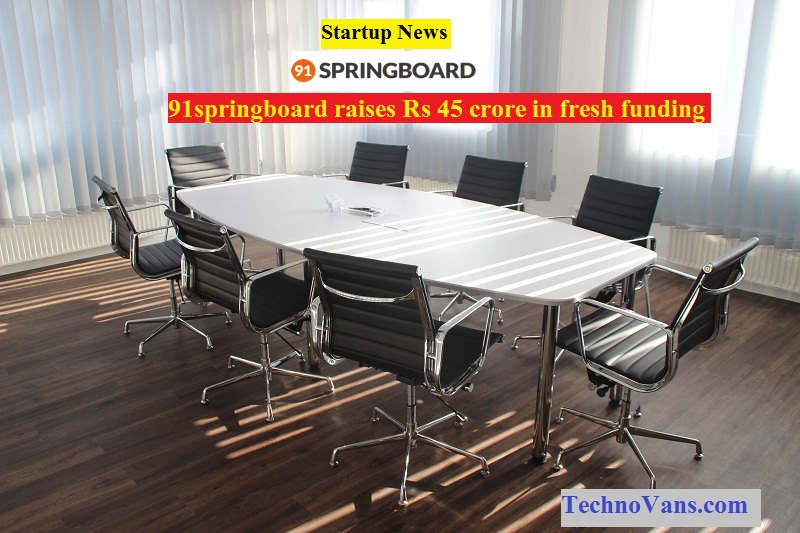 Notably, the company has previously raised investments from Singapore-based FreakOut Holdings, Anthill, 33 Investments, NITI Aayog, Sandway Investment Ltd, Pearl Brook Holdings, AMA Holdings, Silo Holdings, and Al Nour, among others. 91springboard plans to use this funding to offer new-age and customized solutions to its existing costumes.
The company has reopened 14 of its 27 coworking spaces, and is looking to reopen more.
91springboard was founded in 2012 by Anuj Pulstya, Pranay Gupta, Varun Chawla, Deepak Sharma, Anand Vemuri, and Susan Lim. The Gurugram-based co-working space started its operations in Delhi in 2013. Currently, the company has over 27 coworking spaces across India.
Besides offering office space, 91springboard also provides exclusive offers like strategic partnerships, registered office facilities and access to a pan India network for business opportunities.
Its customer base includes a mix of growth-stage startups, unicorns, public companies, and corporations — Zomato, OLX, TataSky, Cleartrip, SleepyCat, IndiaMart, Mahindra Retail, Groww, Marsh, Datamatics, 1mg and Cardekho among others. Due to the Covid-19 pandemic that forced Indian companies to switch to a work-from-home model, the company had to shut down most of its offices.
Source: inc42