Dr. Tushar Nikalje holds World Book of Talent Record
Pune News: Dr. Tushar Nikalje holds World Book of Talent Record
Dr. Tushar Nikalje's book "Understanding the University" has been published. This book has been published in Braille – English, Hindi, Urdu, English, Marathi. It is a book that provides information on the functioning of various departments of the university. The author of this educational book, Dr. Tushar Nikalje is working as a Senior Clerk in the Examination Department of Savitribai Phule Pune University.
Dr. Tushar Nikalje is known as a "Trend Setter" in the field of education. The publisher of his Braille-English book is Blind Men's Association, Pune. The publisher of the Marathi book is Hariti Publications, Pune. English-Hindi-Urdu combined language book is published by Press Media (Maharashtra and Karnataka).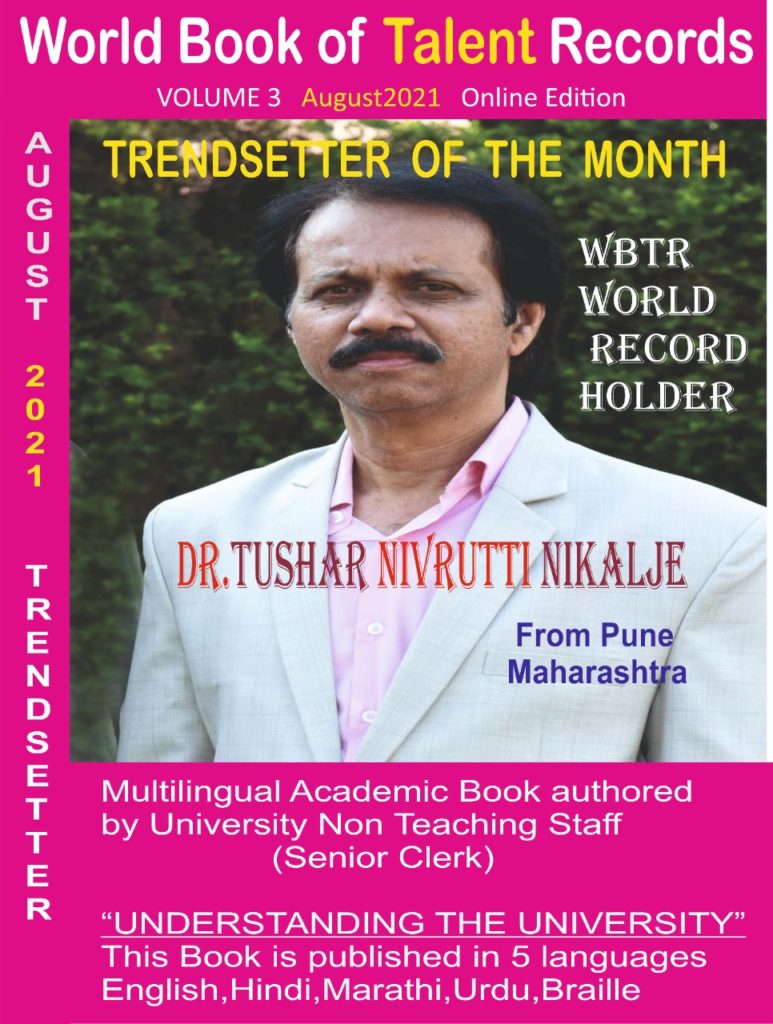 Dr. Tushar Nikalje has been honored with a certificate, medal and award by the World Book of Talent Records.