"Clerk to World Record" – The documentary is coming out soon
Pune: The documentary (in Marathi ) "Clerk to World Record" is coming out soon. The Central Board of Film Certification department has recently given the censor certificate to this information.
A documentary about the journey of Dr. Tushar Nikalje who juggles academic, research, office, family responsibilities while working as a non-teaching staff in the education sector is coming out soon.
While a general non-teaching staff is doing office work, higher education, M. Phil, Ph.D., writing articles, presenting research papers in state, national and international seminars, writing course books, family responsibilities, at the same time facing financial and other crises, getting state-national and international level awards and world records in the field of research. This story is presented in this documentary called – "Clerk to World Record".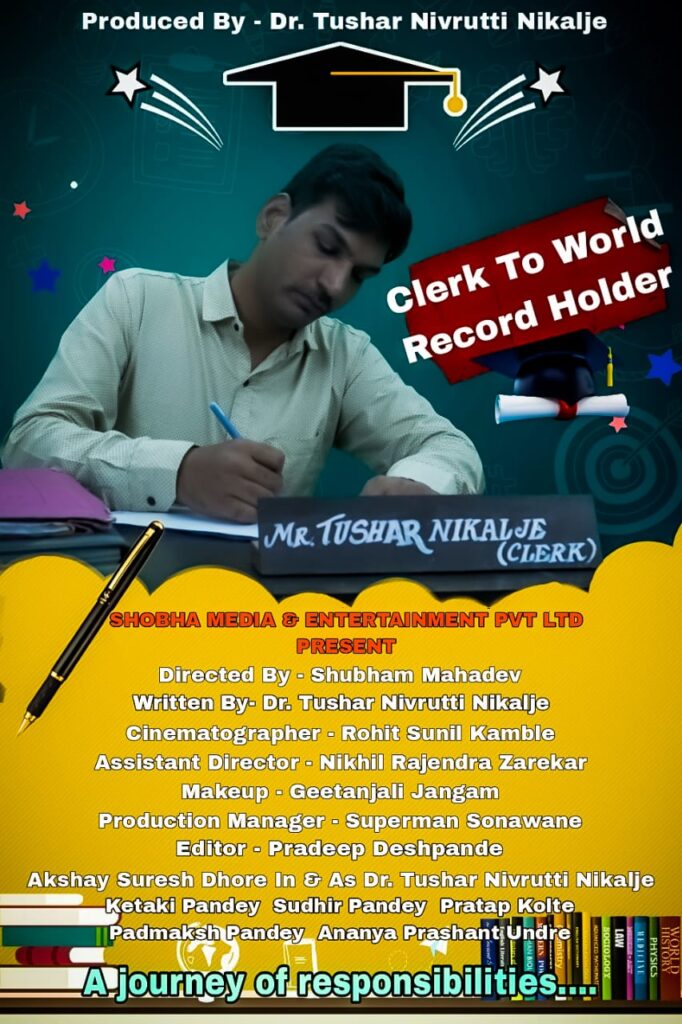 This story is based on Dr. Tushar Nikalje, will inspire the world's academic and research work in the future. The documentary has been produced by Shobha Film Production. It is directed by Shri. Shubham Mahadev. The same has been produced and written by Dr. . Tushar Nikalje.