iOS 14 Earthquake: How to prepare for the digital advertising revolution
IOS 14 EARTHQUAKE: HOW TO PREPARE FOR THE DIGITAL ADVERTISING REVOLUTION
Waiting and hoping that the earthquake won't cause irreparable damage is a grave mistake that no marketer can afford.
Find out about the impact of iOS 14 on the digital ecosystem and what strategies to employ to avoid being submerged by the rubble.
"Get down, shelter, and hold on." The number one advice from security experts for those who find themselves living in a difficult situation like that of a sudden earthquake. To this, we usually add the wisest suggestion to always have an emergency plan, especially if you live in an area with strong seismic activity.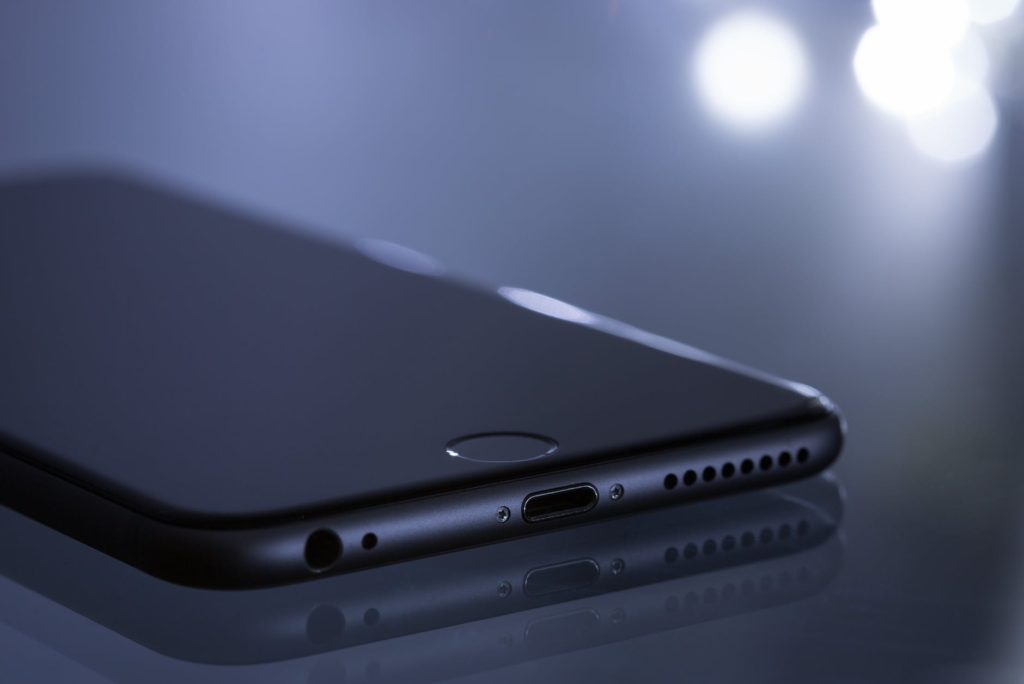 The earthquake caused by Apple with the introduction of iOS 14 is not real. Nobody risks their life. In the worst case, millions of investments will be burned in the digital advertising sector, not just mobile.
The first shock of this advertising earthquake was felt last June at WWDC, with the announcement by Apple that it wants to change the way in which iOS users will consent to share their data with advertisers and developers.
A shock that did not go unnoticed, but that many have decided to ignore. In fact, 6 months after that announcement and a few weeks after the implementation of this drastic change, few people still understand exactly what implications this new policy will have and, above all, how to prepare for the day after the apocalypse.
Oddly, many have decided to wait, see what happens and hope that everything goes well. Still, if this had been a real earthquake, I doubt we would have stood still and quietly watching buildings fall, hoping the same would not happen to ours.
With mobile ad spend of approximately $ 240 billion in 2020, of which $ 1 billion in Italy alone, and annual investment growth of 26% globally, ignoring these earthquakes would be a fatal mistake. Taking into account that iOS users have always been the best in terms of ROI, not considering the impact of iOS 14 on our advertising activities would undoubtedly result in a loss of budget.
With this article we want to help marketers to have a concrete understanding and vision of the privacy changes introduced by Apple and the activities to include in their marketing strategies in order not to lag behind the competition.
IOS 14: UNDERSTANDING THE MAGNITUDE OF THE EARTHQUAKE
The privacy change introduced by Apple will take shape in the so-called "App Tracking Transparency (ATT)" Framework. Specifically, iOS developers will need to request explicit consent from users in order to collect so-called IDFAs (random but unique identifiers of iOS devices).
Although from the user's point of view this change of direction certainly has advantages, for all those who work in marketing it is a real revolution that will change the structure with which we operate forever.
Let's take a step back to contextualize this change for the advertising world. To date, the tracking of users and them in-app behavior on iOS devices mainly depends on the possibility of receiving this IDFA.
The IDFA from a strictly advertising point of view has multiple functions, of a rather high value for our business. In fact, thanks to this identifier, marketers can:
Track how users behave after the download and then understand their value (LTV), even cross-channel, then from web to mobile, and vice versa.
Also Read: 3 Most used mobile apps during coronavirus
Understanding which advertising channel brings the best results (ROAS)
Analyze the contribution of advertising channels used in your media mix on external platforms and optimize your budget
Monetize your traffic in the best possible way (eCPM)
Carry out retargeting campaigns
Create look-a-like audiences on different advertising platforms
In fact, it is important to remember that thanks to the IDFA, the various advertising channels such as Facebook for example, can create so-called "user graphs", which allow us to identify users similar (even in value) to those we already have.
What magnitude are we then talking about? Without doubt, if iOS 14 were an earthquake, it would be classified among the "extreme" ones on the Mercalli scale.
BUT WHAT CHANGES IN PRACTICE WITH IOS 14 FOR MARKETERS?
To date, roughly 30% of global users on iOS consciously decide to limit the tracking of their data (with Limit Ad Tracking). In Europe, the percentage of users who activate this feature drops dramatically. With iOS14 and the introduction of the App Tracking Transparency (ATT) Framework, history will change. In fact, it is expected that over 80% of users will not consent to the tracking.
From a practical point of view, Apple's implementation of this privacy change represents a real cataclysm for the advertising world. If we add to this Apple's crypticity in releasing the necessary information, it is good to try to understand the effect of this earthquake.
APPLE: ATT, IDFA, SKAD, AND USER DATA… IN WHICH SENSE?
That Apple would remove IDFAs as a way of tracking in favor of something more anonymous was already clear to many industry insiders. In order to correctly attribute marketing activities (install, purchase, etc…), Apple has announced an alternative tracking system, called SKAdNetwork, somewhat limited and not at the levels of competitors in the attribution sector.
Without going into technical detail, the functioning of the SKAdNetwork is similar to that of the tracking and attribution systems (or MMP), but with a greater emphasis on privacy, and therefore less reliable from an analytical point of view.
Specifically, there are 6 things to keep in mind with the introduction of iOS 14:
Privacy Card: Developers must communicate already in the App Store what data they will use and for what,
Data Collection: The SKAdNetwork will collect user data in an aggregate way (in favor of privacy) and no longer at a granular level,
Creativity: The ID of the ad creatives will no longer be tracked, eliminating the possibility of optimizing individual ads,
Conversion Value: Marketers will be able to choose from 64 conversion points, but only one value, defined in terms of priority, can be used for campaign optimization,
Finger Printing: The alternative tracking method developed to track clicks from the mobile web (where IDFA was not available) will not be allowed by Apple,
Email Lists: Even if collected in a different way, if you do not have the explicit consent of the users, these cannot be used for targeting, retargeting or look-alike activities.
FACEBOOK AND GOOGLE: DUOPOLY AT RISK?
Thanks to the advanced optimization possibilities with ROAS or Value targets, Facebook and Google have always been the preferred choice of all marketers for acquisition and retargeting activities. However, updates to iOS 14 could jeopardize the privileged status of the Duopoly.
If on the one hand Google has not yet expressed itself about it, on the other Facebook has done the opposite by directly attacking Apple in multiple ways and clarifying to the ADV world what it will do to comply with the new restrictions:
– Pop Up ATT: Although at first it seemed Facebook did not join, in a recent press release it confirmed the decision to show the ATT pop up to all its users
– Web-to-App: These types of campaigns will also respect Apple privacy, extinguishing the dreams of glory of those who thought this could be a solution,
– Conversion Events: The web-to-app campaigns will have only 8 conversion points per domain,
– Priority for a single event: As per SKAdNetwork standard, the Social giant will optimize the campaigns only for a conversion event, chosen on a priority basis by the advertiser
– Attribution windows: The following attribution windows will be removed, 28-day click-through, 28-day view-through, and 7-day view-through,
– iOS 14 campaigns: Advertisers will need to create specific campaigns for this type of user.
Also Read: Employees of Instagram, WhatsApp, and Oculus adopt new emails using the Facebook domain
PROGRAMMATIC AND RETARGETING: THE END OF AN ERA?
With the removal of IDFAs and the inability to use email lists, retargeting activities become impossible to carry out. Of course, the retargeting option will remain active for Android.
Even with regard to programmatic, the situation will not be rosy. In fact, without IDFA the optimization possibilities become much more complicated. Suffice it to say that many DSPs use "user graphs" similar to those used by Facebook.
IS THERE FUTURE AFTER THE APOCALYPSE?
The situation is complicated and if the problem has not yet been posed, we must immediately run for cover. Below we see what are the strategies that today seem to give us concrete possibilities to continue to obtain positive results on mobile marketing activities.
1. GOING BEYOND THE DUOPOLY
The two giants of the advertising world will have many more limitations than in the past, this means that the costs (eCPM) will increase due to a limited possibility of targeting. For this reason, it becomes essential to expand the media mix to Social channels that are relatively new, such as Tik Tok, Twitter or Snap.
The job of the marketer is to continuously test new strategies to beat the competition, creating new opportunities to reach both the target audience and new audiences on channels never explored before.
2. TEST ON ANDROID, CLIMB ON IOS
With iOS 14 we will have limited optimization possibilities. Until Google follows in Apple's footsteps in terms of privacy, part of the media budget will have to be used to test on less valuable users (Android), and then re-propose the learnings made on the most valuable audience (iOS).
3. ORGANIC OPTIMIZATION OF YOUR MOBILE APP
App Store Optimization, especially for iOS devices, will become a fundamental part of growth activities. Optimizing your iOS Store Listing (or Store Page), taking into account how the various elements play a fundamental role in the ranking of the referring keywords, will help to decrease the acquisition costs aggregated with organic traffic.
4. DON'T FORGET APPLE SEARCH ADS
For iOS, Apple Search Ads will surely become the go-to platform for many advertisers. In fact, Apple will continue to have access to user data and will certainly facilitate the use of its advertising platform. Also, remember that Search Ads also has a direct impact on the ranking of some keywords in the App Store.
5. BET EVERYTHING ON TRANSPARENCY
Even more, in this difficult to manage situation, assigning advertising budgets to channels or partners that do not offer transparency on the bidding and placement methodologies used, will lead to a worrying increase in fraudulent activity.
For this reason, it becomes essential to strengthen internal knowledge or refer to partners who can support user acquisition and retention activities in total transparency.
6. WORK ON USERS LIFECYCLE
The role of the post-iOS marketer14 will no longer be limited to managing (or distributing) exclusively media acquisition budgets, but will require continuous coordination with the product team to improve the experience in their mobile app and increase its engagement rate.
Furthermore, it will become increasingly important to align user acquisition activities with mobile CRM activities, in order to increase the Lifetime Value of its user base thanks to targeted communication and loyalty strategies.
The situation facing all digital marketing professionals is not one of the simplest. Today, even more than before, relying on mobile experts becomes essential in order not to lag behind competitors and continue to offer our users an ideal experience even in our mobile application.
Author's Bio
Natalie French is an Author @ medium.com, blogger and IT sales consultant and LinkedIn influencer for Startups and B2B ventures
---
Related Posts:
1. 9 Most Popular Android Apps Ranking in India
2. Business Challenges and Opportunities in COVID-19
3. Chingari – Trending video sharing app ( alternative to TikTok )