Top 5 Women Entrepreneurs In India
Entrepreneurs are a boon to the economy. They bring innovative ideas based on which economy and our life take turns and become easy. Entrepreneurs are the soul and heart of any country's economy. In this post, we will talk about some Indian women entrepreneurs who have inspired many of us and brought new visions.
Please follow TechnoVans on Twitter @helloTechnoVans.
Top 5 women entrepreneurs in India
#1 Nita Ambani
Nita Mukesh Ambani this name is self introductory. We all admire Ambanis for one reason or another. Nita Ambani took the word entrepreneur to the next level with her exceptional skills.
She is known as a philanthropist, she is managing so much at a time no wonder why she is at such heights.
She was the first Indian woman to become a member of the International Olympic Committee.
She revolutionized the word entrepreneur and founded Reliance foundation in 2010.
An entrepreneur is not only the one who can sell products or earn a profit, an entrepreneur is also the one whose vision changes society in a good way, and Nita Ambani is one of those entrepreneurs.
#2 Aditi Gupta
Aditi Gupta co-founded menstrupedia comic and is also an author. Entrepreneurs are those whose zeal to make a difference makes them different and Aditi Gupta was one of them.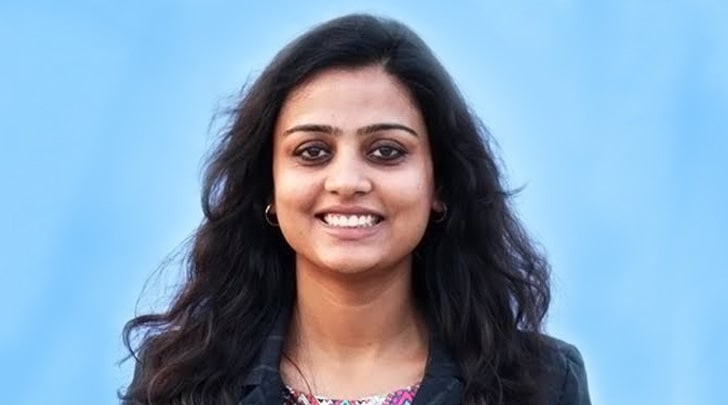 Menstruation a less researched thing she decided to take the challenge and make people aware of the topic and initiated a comic with three young girl and a doctor as main lead later she and her husband built a website called menstrupedia which is user friendly and information related to puberty, pre-teen, and teenage is available.
She also distributed her comics to make people more aware.
The comics are now available in 14 languages and have been listed in more than 18 countries.
#3 Vani Kola
Entrepreneurs are those who measure risk and overcome pitfalls, Vani Kola is an Indian Venture Capitalist, she is the founder and managing director of Kalaari Capital.
She has a 22-year career in silicon valley.
She was founder and CEO of e-procurement company RightWorks; later she sold that company for $657 million.
After being successful in silicon valley she and Vinod Dham founded Kalaari Capital.
Her vision is technology-focused and she also aims to build global companies, leveraging India's domestic growth to create high-growth enterprises.
#4 Upasana Taku
An entrepreneur is one who eases the work of people. Upasana Taku's mission was to simplify payment acceptance for retailers in India. Upasana's background in payments as a senior product manager with PayPal in the Silicon Valley and prior to that with HSBC in San Diego, US.
After returning to India Upasana decided to join MobiKwik as a cofounder keeping the team focused on the goal of making MobiKwik payments ubiquitous in India.
#5 Shradha Sharma
Entrepreneurs are known for their innovative approach. Shradha Sharma was an assistant vice president at CNBC TV18 and also a brand adviser at The Times of India.
In 2008 she started YourStory, a digital-media platform for startups and entrepreneurs. India's biggest and definitive platform for start-ups and entrepreneurs-related stories, news, resources, and research reports.
Also, YourStory has received investments from legend Ratan Tata and many more famous named persons. It has recently launched a subscription-based platform.
Women entrepreneurs have opened many gates for all those women who have feared to step out and show their skills to the world.
Some women have come out of the box and shown the light of encouragement to many others.
---
If you have a story to share with the TechnoVans team then please contact us or send an email hello@technovans.com
Please follow TechnoVans on Twitter @helloTechnoVans.