Startup Talk with Shubham Maheshwari, Founder of Being Chef
We at TechnoVans, publish inspiring startup stories regularly. Today, we are sharing the story of Being Chef, a Gurugram-based food startup founded by Shubham Maheshwari.
Interview with Shubham Maheshwari Founder of Being Chef
Please tell us about yourself.
Hi, my name is Shubham Maheshwari. I am born and brought up in Jaipur, Rajasthan, and pursued my engineering from NIT Jaipur. I was lucky to get placed in a US-based consulting firm and thus I shifted to Gurgaon in 2013 to join the company's India office. I shortly worked there for just 8 months before working full time on building Being Chef since 2014.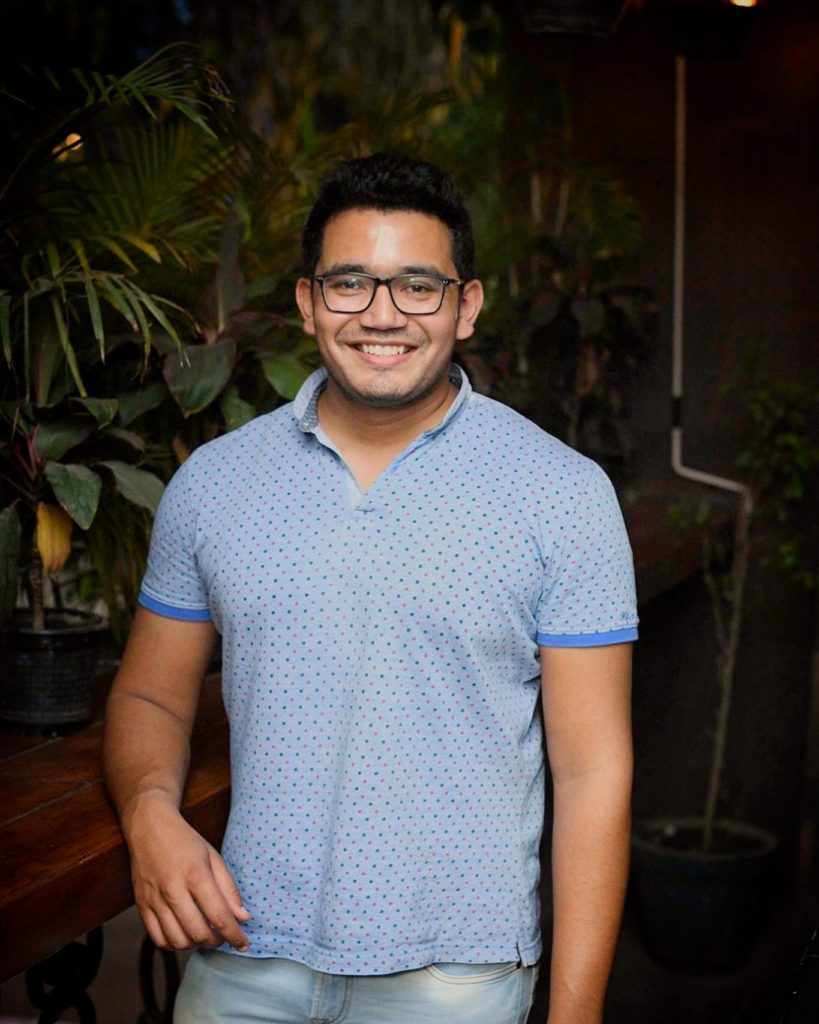 Tell us about your startup Being Chef. What products/services are provided by Being Chef?
Being Chef provides an exhaustive solution to daily food requirements in a healthy and economical manner by flexible mode of subscription and on-demand nutritional meals.
We have multiple product lines, one of which is a 5 minutes Recipe Kit. Being Chef's Recipe kit empowers you to cook anything in less than five minutes. It's so simple that even an eight-year-old kid can cook anything using our kit.
Why the name Being Chef?
Our Recipe Kit empowers you to enjoy the feeling of Being a Chef and thus the name – Being Chef.
How do you promote your product/services?
We wanted to create a profitable yet scalable business model and thus we invested good time in building the product, understanding the market, optimizing the unit economics, etc. So marketing or promotion was never the primary goal till now, but still, we have served over 700,000+ meals to date.
What worked in our favor was a good customer retention rate and strong word of mouth. It also helped us in having over 100,000+ followers on Social Media with strong engagement, organically.
What were the problems/challenges you faced up to this date? How did you overcome them?
We are building the future of the food and nutrition industry. In the initial days, when we discussed this product with industry veterans, most of them had an opinion that it's next to impossible to empower an amateur to cook chef-style meals in just 5 mins at home. Instead of getting demotivated from this, we took it as a challenge and after 3 beta testing, we were able to create the product.
Also Read – Success Story of Youtuber, Saloni Srivastava
Please tell us about an achievement you are most proud of?
It has been an exciting journey. We feel humbled to share that we got a lot of appreciation and awards from various organizations and even Govt. Of India. 2 of the recent appreciations were: Transformation of the Year Award by Amazon in presence of Mr. Jeff Bezos and getting in the list of Fobes 30 under 30 for Asia.
But operationally, the best achievement was when we efficiently served 34,000 meals in a single day from a single base kitchen, and that too when we were not even 1 year old.
How do you manage your time in a day? Please give us details about your daily routine.
I try to balance time between my professional and personal life to maintain my efficiency. Running a startup is like a marathon and not a sprint. So it's really important that the founders and the team should not burn out. I also devote some time to my self-improvement through meditation.
What key activities would you recommend entrepreneurs invest their time in?
The most important thing is to observe things happening around you. Strong observation skills coupled with an open thought process leads to innovation.
What are the future goals for your firm Being Chef?
We have been working on a couple of things (in stealth mode) that will change the way the food industry works in India. Now, after the successful POC of those models with strong unit economics, we are ready to go out and expand it very fast.
In the next 5 years, we aspire to become a profitable Unicorn while positively impacting more than 30 million lives.
---
Being Chef Website: beingchef.com
Being Chef on LinkedIn: beingchefindia
Follow Shubham Maheshwari on Instagram: @explorer_shubh
---
Also Read –
1. Fuzia – Best platform to showcase your talent and creativity
2. How Nidhi left her job to start a clothing business
3. Her Success Story – A Journey from being a salesgirl to owning a Fashion Accessory brand making 7.5 Cr annual revenue