Startup Story – Interview with Srihari Karanth, founder of TrackMyPhones
Today we came up with the new startup story. The startup story of TrackMyPhones. The twin brothers Srihari Karanth and Shrinidhi Karanth started this startup called TrackMyPhones helping people to track their phone's activity.
TechnoVans is trying to motivate people to start their own business. This interview with Srihari Karanth, founder of TrackMyPhones is really motivational for the startups and the people who are thinking to start their own business.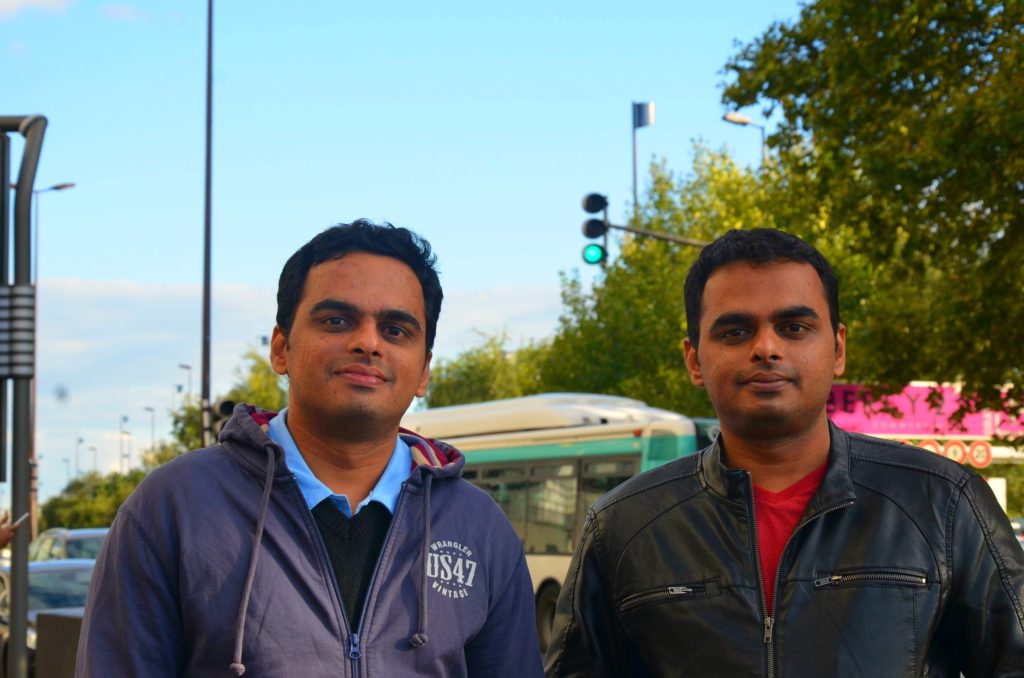 Interview with Srihari Karanth, founder of TrackMyPhones
Tell us about your startup, what products/services provided by your startup?
TrackMyPhones, having expertise in remote tracking, has 40+ applications on Anti-Theft, Remote Monitoring, Fleet Tracking, Parental Control and Women Safety with a total user base of over 9 million and with more than 2 million page views every month.
Why the name TrackMyPhones?
We, Me and my twin brother: Shrinidhi Karanth, started working on Android Apps and Websites in our free time as garage developers in 2014. One of our early apps was Thief Tracker. Many had sent us images of the thief who they got in their mail after losing mobile on the bus. This was encouraging enough for us to develop similar Apps which provide security to mobile when lost/stolen. We then developed 'Track My Phone' which has more than 400,000 active users worldwide and 'Cell Tracker' which has 1.5 Million users to date. Since most of our applications were on Tracking our phones remotely, we came up with TrackMyPhones.
Tell us about your education and experience.
We both being specialized in BE Computer Science worked as developers in MNC companies. I worked as an Architect in Nokia for more than 5 years. Am more of full stack developer while Shrinidhi is into Mobile app development. This combination helped us to develop remote tracking and monitoring apps in a very short duration.
How did you come up with this idea? and how much efforts you have taken to implement it?
We were developing random apps and websites. Apps like virtual flute, bomber droid, onlinefundb.com etc didnt click much. There were hardly few downloads despite spending hours on developing and marketing it. Then one day we developed Thief Tracker and Cell Tracker which involved working on app and website both together and we saw a huge traction, sometimes even 15k downloads per day. That's when we decided on working on remote monitoring apps. Since we both were experienced in respective fields we develop and update one app in less than 15 days. The best part we were'nt working on it full time either. Only couple of hours in a day.
How much money did it require to start TrackMyPhones?
Our start-up is bootstrapped. The expense is only on Google developer console fees and monthly Amazon cloud charges.
How much was your first income? How(where) you have used/invested it ?
All our apps are free for users to use. Even the amount we get was invested in upgrading the server from shared hosting to dedicated hosting and to Amazon Cloud service for storage and other services. Now we are using the amount to do Digital Marketing and promoting our apps on the various platform.
How do you manage your time in a day? Please give us detail about your daily routine.
Till few months back it was 9-5 office work and we were able to concentrate on our apps only between 10 PM to 11 PM. Since last few months its full time between 10 to 5 on this start-up. The best of having own business is that there is no pressure on time. You get up without an alarm, go to Gym and reach office at your leisure. There will be days when you have to work late night but that's entirely up to you.
What were the problems/challenges you faced to this date? how did you overcome them?
Google keeps changing its policies and have removed our apps many times. Last month they removed access to SMS. Apps can no longer access SMS or else they will be removed from Google Play Store. We need to be careful of any new policies else all our reviews and user base will go off one day for that app if suspended. And another is with the load. We started with the hosting server as it was cheap. But one fine morning the hosting provider suspended access when the number of hits were too many. Then we had to go to VPS. And now with 40+, we have to distribute it among 5 different dedicated servers. Even there were too many hacking attempts on our server. We need to make sure there are no loopholes in security and all third party modules are up to date.
Why do your customers select you over your competitors?
Almost all tracker apps in the market will charge around $10 to $40 per month since our operating cost is low we are able to provide it for free, even with the exhaustive features, allowing customers to test it and use it for free as long as they want.
Do you have website for your business? If Yes, How do you manage your website?
The website is an important part of our business as all users login to check device details remotely. With Remote Call Records (TrackMyPhones.com) people can listen to call records online remotely even when the device is not with you and see location information and add a note for self. Remote Video Recorder app can be used as CCTV if your kids are at home and you have kept a mobile to see them while you are at the office. Tracking Smartphone app (trackingsmartphone.com) allows you to monitor a device completely from Recording audio to see the apps installed on the device, from contacts list to ringing a loud alarm.
How do you promote your product/services?
Even though Google Play promotes our apps but we try to use other sources to spread awareness of our apps. There are various ways, either through Google ads or AppBrain Or by posting it on our Social media handles which have grown big in recent months, on our YouTube channels as a video. And with Push notifications like OneSignal, which is highly effective.
What are the future goals for your firm TrackMyPhones?
We will continue to make innovative apps for end user and also move to B2B space to get stable revenue. WhatsApp Auto Responder is one where any business can set rules to respond to users request instantly. This will also use AI and ML to read and improvise responses. Live Video Streaming is another app to replace CCTV completely. One can monitor a location remotely just by remotely turning on the camera from mobile when required.
What you will tell our audience so that they will get motivation from you?
I would advise them to start working on the idea they have no matter how silly or useless it might sound to others. I have seen much waiting for the right idea or the perfect release and give up in-between. Someone had said, 'If you're not embarrassed by the first version of your product, you've launched too late'. Once you release and start getting feedback then you can improvise or move to a completely different product if you see that fit. You get wise by jumping in and making mistakes not by sitting idle and over thinking.
Also Read: Startup Story of NextAds Tricycle: Implementing Effective Advertising Ideas

Share your startup story with us through an email [hellotechnovans@gmail.com] or contact page to get it published on TechnoVans.