Best platform for creators and influencers to connect with brands
CREATORSHALA – Mumbai based Startup creates an ecosystem for creators and influencers in India.
We, TechnoVans team already published the startup story of CREATORSHALA in August 2019. Creatorshala is India's first open platform for creators to get featured and connect with brands. This startup is really doing great in this digital world by helping bloggers and influencers to reach more audiences and promote their brands/businesses.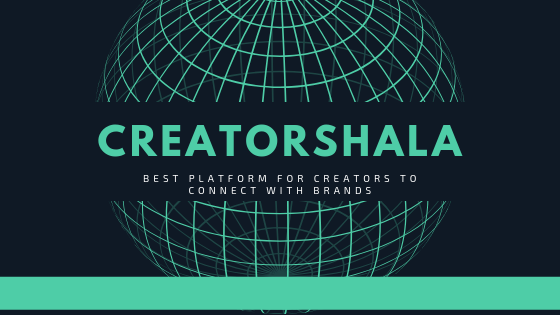 Creatorshala having a highlighted section of featured Creators on their website, by various categories like Food, Beauty, Travel, Lifestyle, Fitness, Fashion, etc. Bloggers can publish their posts on Creatorshala also can publish their past work on Creatoshala.
---
Related Post: JOS app – Ahmedabad based startup providing Location based Jobs and Services
---
PROBLEM CREATORSHALA IS SOLVING:
Featuring creators as community
Featuring bloggers according to city basis
Connecting them with brand
Giving them account to start a blog
Helping bloggers to find the best location for creating content
Brands can signup
Creatorshala provides a complete dashboard for brands using which brands can make a campaign and select the creators who have applied for the campaign. The highly experienced team is there for complete support for brands. Brands can be registered using this link.
So, Why are you waiting? Let's become a part of India's largest creators and influencers community.
---
If you want to get your startup featured on TechnoVans then please contact us. TechnoVans is the best platform for startups to tell their story and reach to more people. Let's grow together.